Getting Start
This is the guide to basic information for using IGAWorks' services.
Register an app & an account within a click and experience various services.
Attribution & Analytics
AdBrix can track the performance of ads by channels and analyze user behavior at the same time.
Monetization
adPOPcorn, the most profitable monetization solution, supports various ad formats such as Reward Offerwall, Display, Lockscreen.
Over 30,000 DAU apps earns more than 1,000 USD everyday.
Pup-Up Notification / Target Push Messages
Marketer can easily send a right message to right user in right time with Live Operation.
Coupon
Coupon service provides all the features for coupon event such as coupon issue, reward payment and coupon verification.
Cross Promotion
This feature enable you to run a cross campaign within the apps you have. CPI, Reward, Stage Reward campaigns are available.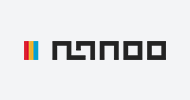 Community
Community service is in-game service based on web for mobile game.
Create an official webpage, community and help center for free.
Reward Server
This is the guide to set up the Reward Server for using adPOPcorn, Coupon and Crosspromotion.
QA Service
QA service supports all the integration process to use adPOPcorn both publisher and advertiser and give stable and efficient service experience.